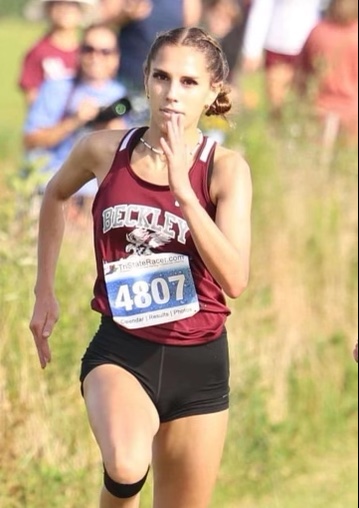 With seven regional wins in the books, Woodrow Wilson High School's Cross-Country teams have exactly what it takes to add to these impressive titles. Senior Captain Cecilia Lindley, who has been involved in the sport since sixth grade, told us all about her big goals for this year's season. "It's my senior year, obviously I want to perform well, but I really just want to enjoy what could be my final season of this sport. I know my body and understand my pace well. I know what I need to go out there and do. I plan to meet or exceed all my set time goals at every race."
Cross country is a very taxing sport and consists of more than just running. Athletes have to deal with the elements of very small trails, occasionally having to cross small creeks or rivers. The mental aspect is also an important part of the performances of the athlete. "I mentally prepare myself for every race. I have to remain relaxed, but motivated. I remind myself that I've done this a million times before, it's one race out of hundreds I've competed in, and if all else fails, just run! If your mind and body aren't ready, then neither are you."
Some athletes also have pre-race rituals. These include soaking in Epsom salts the night before and performing stretches, focusing on any muscles that are causing any discomfort. During the run, students may also have comforting luck charms such as socks or headphones playing their favorite music. Many of the athletes stay motivated just from finishing a race and knowing they completed something challenging. 
Additionally, the team has been traveling out of state on the weekends. Athletes Lauren Curtis and Lindley placed 10th and 11th, and Kyndall Ince finished 24th. The boys also had senior Brandon Canaday with a top-ten finish. This week, the team will host another home meet, hoping to place every athlete and earn consistent awards.
Story continues below advertisement
The next meet will be held on Thursday, Oct. 19th at Beckley Stratton Middle School.