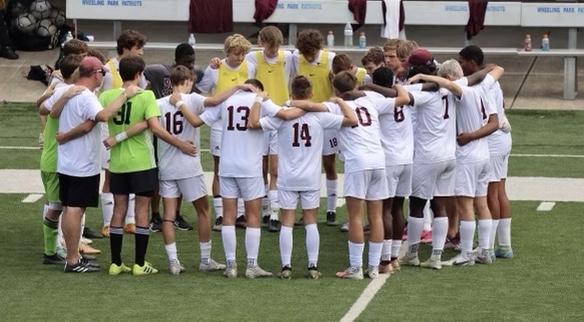 The Woodrow Wilson High School Men's Soccer Team has had many successes throughout the 2023 season. This year they have won 12 matches and tied two. In comparison to the prior season, the team has won two more games. "We did a better job at scoring goals this year, and I just think this year is a little stronger," shares Coach Steve Laraba. Beginning next week, the team will start competing in sectional games at the YMCA Complex. 
Laraba reflects on his pride in this year's players and their upcoming sectionals."We have some good players and we are looking forward to the post-season. They are going to [have] very intense games, everyone participating must have a win-or-go-home mentality."
This year's team captains are Cooper Bell, Aiden Bell, Tyler Randolph, and Isaiah Logan. When first chosen to be a captain they all had the same response, "It felt good, [to be chosen.] It felt [incredible] to see the faith that the coach has in us." All four students have participated in the sport since their freshman year.  
To see the success of the Woodrow Men's Soccer Team, the next match is to be held on Saturday, Oct. 14 at the YMCA Soccer Complex.
Story continues below advertisement