Law: Getting Her Future in Order
    A star on and off the court, Adriana Law has proven that she can get it done anywhere. Adriana Law is one of the stars of the Lady Flying Eagles basketball team. With her last year at Woodrow, she wanted to make a statement and accomplish some goals which she was not able to complete last season as she was out with a dislocated shoulder. 
    Law is coming off of winning Lootpress Player of the Week, which was one of her main goals this season. It is her first time winning an award of this caliber, and says she is very proud of it. Her past season and the start of this season started with some bumps in the road—she missed her entire junior year due to a dislocated shoulder and missed the first four weeks of her senior season due to a sprained MCL. Law has managed to keep a good attitude throughout the tough times and is excited to finish up her senior year and her basketball career. 
    Law, who has played basketball since she was five years old, says, "I fell in love with the sport by watching my older brother play. Lebron James also played a role in me playing basketball." Law's favorite win throughout her entire career was, she said, "My sophomore year we beat (Greenbrier) East during sectionals. That win meant so much because our governor Jim Justice had recently labeled Woodrow as a bunch of 'thugs'."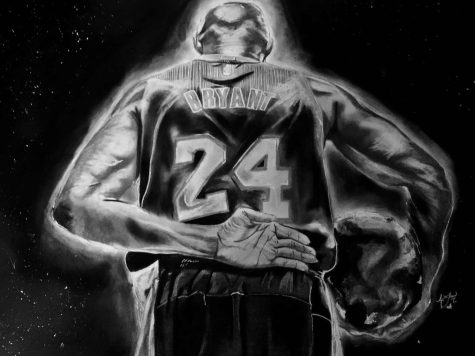 Although Law has played basketball for a long time, she does not plan on continuing her career at college. Law has received an academic scholarship and will go to West Virginia State University (WVSU) after she graduates from Woodrow. Law also owns her own art business and plans to use that to help pay for the other expenses. "I want to focus on my art while I'm at college. That was one of the reasons I've decided to not pursue basketball at the next level," she said.
    Her playing days may be over, but sports will still play a huge part in her life, as she plans to study to be an athletic trainer at WVSU. Law will miss her teammates and friends, but she is ready to start this new chapter of her life and see where it takes her.