Game On
Shannon Ingram is one of two owners at a shop in Oak Hill called Retro Reset: Video Games & Collectibles. Ingram was originally in the National Guard, but due to an injury to his arm, he needed a second income. "I started repairing Nintendos and selling them in an antique mall just to make a little extra money and it kinda just did well and now I have a business partner and a full-fledged store," says Ingram. 
Retro Reset offers a variety of collectibles, such as Funko Pops, Pokemon cards, Hot Wheels for collectors, vintage toys (old Star Wars, He-Man, Ninja Turtles, etc.), and even video games which are refurbished and tested to make sure they're all in good condition. They also hold events such as tournaments and trade shows. Recently, they held a Lego event for families to come down and enjoy an evening together. Ingram says, "I thought it would be neat just to set up a party, we got an extensive set of legos and bought some pizzas." The event booked up within six hours of the posting and even more trade shows are to come.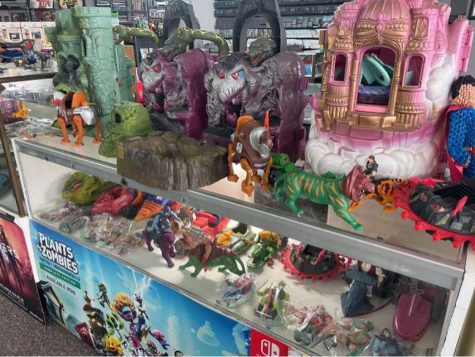 Jade Tiger Games is moving in on April 1st to do a collaboration. Other than that, Ingram has some other important goals for the future of the business. Short-term, they want to make Retro Reset more of a hang out where you can come and spend the day in a family-friendly atmosphere. Long-term, they want to expand the space and become a hub for all sorts of recreational activities, such as a nerf arena and RC car track. "You know, just a big store with just all the collectibles that you can imagine, that is our five year goal," states Ingram. 
The love that Ingram has for gaming has been with him since he was a kid, "I grew up in the heyday of gaming," he says. From playing Atari 2600 and getting a used Nintendo to buying a Playstation One when they first came out, Ingram's passion has always been for gaming.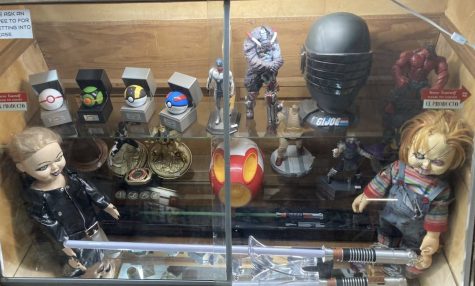 Ingram leaves with inspiring words, "I'd like to make sure that everyone in their youth knows that there is no better time in the world for them to be chasing their goals and dreams than now. At your age, your ideas and dreams will never be more relevant than they are right now– it is like the world almost gets a software update everyday and it slowly changes. I'm in my forties chasing my dreams now and I wish I could've done it when I was younger."
From the moment I first entered the door, it felt as if I was being transported into a different dimension. A place that gives you the freedom to have fun, be it the arcade and video games, retired memorabilia, or one of my favorites, modern-day Funko Pops. Not to mention the encased novelties, including Chucky and his bride, Tiffany, and my favorite, Optimus Prime, which is only one of 3,000 ever made. It is definitely worth the trip to get in touch with your own inner gamer.