Congratulations, Diving Eagles!
The Flying Eagle Swim Team swam their way to success this year, and even though it has come to an end they have accomplished and conquered many obstacles. The team even made it to states this year and just came back from competing in February. Three of the swimmers, Eden Honaker, Corbin Peters and Ashlee Mainella, all had the best swim of their careers during states and finished the end of their season strong. These swimmers have all worked hard to get where they are today, and it was not easy. Their coach, Robin Feldhake, helped train them with an aggressive practice schedule Monday through Friday, 1-3 hours each day.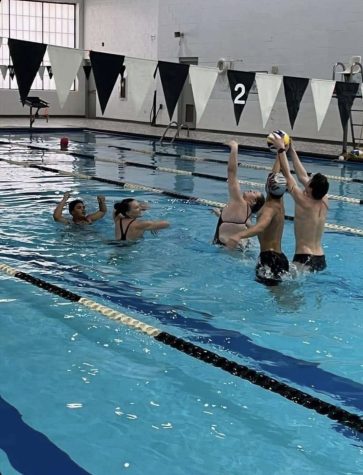 Considered the underdogs at the beginning of the season, they fought hard to make it to states. What's unique about swimming is that it is as much an individual sport as it is a team sport. It also takes lots of hard work and determination, as it is a difficult sport that requires much endurance. If you think you have what it takes, swim season starts later November and the first meet is mid-November each year.