Senior Spotlight: Mia Bailey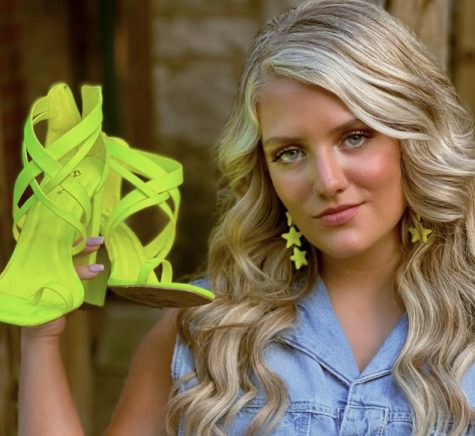 Mia Bailey, honor graduate of 2023, senator of student council, and lead of Woodrow's rendition of Disney's "The Little Mermaid", is a truly compassionate person. Throughout her time at Woodrow, Mia expressed that she has learned so much— from how to solve complex math problems to who she is as a person. "From making friends to having new experiences, Woodrow has allowed me to see my true colors and transformed me into the best version of myself," she said. 
Mia is a member of several organizations at the school including student council, Tri-M, National Honor Society, and the performance theatre class. Throughout four years of performances, she has had both small roles and larger ones. Last year, Mia portrayed the character Hodel in Fiddler On The Roof and this year she performed as Ariel in Disney's The Little Mermaid. During her free time, Mia enjoys pageantry, and she has won several titles, such as 2023 Appalachian Festival Queen and 2022 Miss Beckley Kids Classic. 
This fall, Mia will attend Marshall University in hopes of entering the nursing program and ultimately specializing in dermatology. "I want to make people feel confident and comfortable with how they look. So it's only natural to enter into dermatology," she said. 
As she turns toward her bright future, Mia would like to thank those who got her here. "My mom is definitely my biggest fan. I could never thank her enough for the countless hours and days she spent making sure I achieved my dreams and (helping me to become) the best me there is. She truly is my best friend. I would also like to express my gratitude towards both Mrs. Stack and Mrs. Shrader. Through thick and thin, better and worse, they both have always been there when I needed them and have been more than just teachers. They're family."  
Mia admits that it wasn't always easy and she often felt like giving up and conforming when the world seemed harsh. However, both her mother and teachers encouraged her to be persistent, to keep moving forward through the tough times of life, and still to just be herself. "I can't offer inspirational advice like you might to see on a calendar or hear in a movie. But that doesn't mean I don't have anything to share! Though life is harsh and the world might be cold, NEVER CHANGE yourself for others. You're the only you! Who wants a copy of someone who already exists?"