Woodrow's Cross Country Season Runs its Course
Woodrow Wilson High School's cross country team crossed the finish line strong on another season. The year was filled with regional and state competitions and the Flying Eagle runners had their share of successes. Given the difficult training that goes into running an often grueling 5k course that can vary from grass to trail, students had conflicting opinions on the season's end. "This year has been particularly rocky," Sophomore runner, Carson Misch stated. "I will miss the friendships and environment that the team provides. We have so much fun and I enjoy being around people with a common interest," another cross country runner, Lakyn Misch, commented.
Both the cross country men's and women's teams placed in the regional and state competitions this year. The women's team got second place while the men's team triumphed with a first place win at regionals. The next Saturday, the two teams met to compete at the state meet. Along with others, Carson Misch, who has run with cross country teams since the 6th grade, admitted to being nervous for their state run. Despite these feelings, both teams ran their best, with the female's team scoring 8th place out of 12 teams and the men's team scoring a solid 7th place.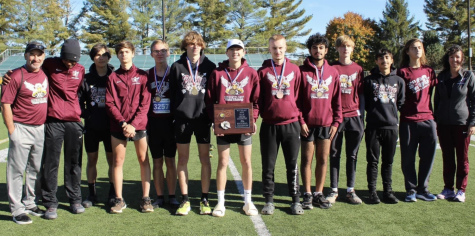 Students join the sport of cross country for many reasons, whether for the friendship, exercise or even the chance to relieve the day-to-day struggles of life. "I have two reasons for joining cross country, including mental clarity and friends," said Laken Misch. Despite the players' individual motivations for joining the sport, they all find a safe, yet supportive environment and common interest among the running community. 
"We started the 2022 season very strong and we finished it even stronger," said WWHS Cross County Coach George Barbara. "I was very proud of how our student-athletes competed at the State Meet. They were determined to do their best and they did just that. Their experiences of getting to the State Meet every season served them well. They really rose up. It was a great day to be a Flying Eagle!"