Wayne's World: Remembering Dwayne Richardson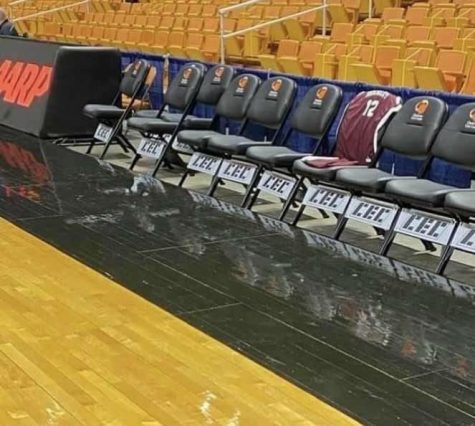 On May 3rd, 2021, Woodrow Wilson High School student, Dwayne (Wayne) Marquette Richardson Jr. was shot and killed. The students honored the late 18-year-old super athlete in January by renaming it "Wayneuary."
January 9th would've marked Dwayne Richardson's 19th birthday. Richardson was called multiple nicknames, including, but not limited to "ISOWAYNE", "Wayneski", "Dee", and "Lil D". Students have decided to nickname January, "Wayneuary" after Richardsons most popular nickname, "Wayne".
Dwayne Richardson was an avid shoe collector, so in memory of Richardson and in honor of his birthday the New River Community and Technical College partnered with Woodrow Wilson High School to start an Athletic Shoe Drive. From January 10, 2022 to February 18, 2022, New River and WWHS collected athletic shoes of every color, size and style. For students attending WWHS, there was a box in the front office where they took the shoes. The rest of the community could go to the Facebook group "Dwayne Richardson Jr. Memorial Scholarship." The proceeds of the drive was donated to the scholarship fund at New River Community and Technical College in honor of Richardson.
After the passing of Dwayne Richardson, the community grieved and paid their respects in a multitude of ways, including sports games, multiple posts all over the internet, many moments of silence, a shoe drive and a memorial held at the Van Meter Stadium located at Woodrow Wilson High School (WWHS). Any time someone passes people will mourn, but what made Dwayne so special? Fellow WWHS student and athlete, Hayden Johnson, Richardson's close friend of 10 years, says it's because "no one else was putting fits together like [Dwayne] was. Although he was dressed the best, he also had one of the brightest futures that an athlete could ever want. He was smooth and fancy with his [basketball] plays and he could accomplish anything that the team needed done."
Richardson meant a great deal to his family, teachers and peers, and his death was a tremendous loss to everyone, whether they knew him or not. Johnson says Richardson's death hit hard because "not only was [Dwayne] loving, but he impacted the community in a stylish way. Wherever he was, everyone was talking to him. If you ever got to hang out with him, you will remember that day forever, not only because of his smile or jokes, but because of how he turned any bad situation into a good one, or the way he would tease you for the smallest things." Johnson said Richardson showed everyone solidarity, he never switched up who he was. "If he said he would do something for you, then he would, he was just that type of guy. 
"Wayne was more than a friend or teammate to me; he was a brother. Our blood and our skin tone, it didn't matter. He would treat you like you had value; he never treated anyone with disrespect, nor did he look down upon people," said Johnson.
Growing up with Richardson, Johnson had many memories with him. Like when Johnson's sister had soccer tournaments,  Richardson would be there also, supporting her. "We practiced sports together year round in middle school and we always bonded over shoes. I will never forget, one day, me and Wayne were in Huntington, West Virginia for our sisters' soccer tournaments, and we somehow ended up playing basketball alone on the Marshall University basketball court for 3 hours," said Johnson.
Long Live Dwayne.
Leave a Comment
Donate to The Eagle Dispatch
Your donation will support the student journalists of Woodrow Wilson High School. Your contribution will allow us to purchase equipment and cover our annual website hosting costs.
About the Contributor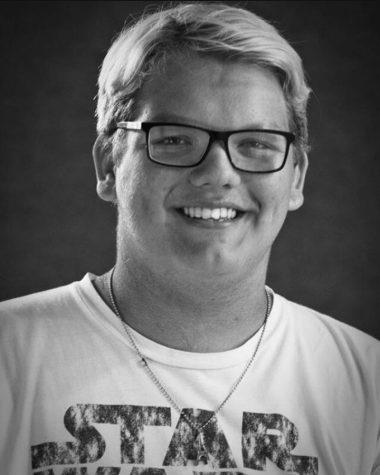 Jacob Sloane, Editor-In-Chief
Jacob is a Senior at Woodrow Wilson High School.

He was a part of the newspaper staff his 8th grade year at Beckley-Stratton Middle School, and this...