Homecoming SLAYED!
Homecoming week at Woodrow was a blast for everyone who participated.
Spirit week kicked off on Monday, when students dressed as their type meaning jocks, nerds, and toxic exes, Tuesday was BBQ dad vs. soccer mom, Wednesday Little Miss/ Mr. get a T-shirt, Thursday Adam Sandler day, and finally, Friday flying Eagles Friday. Students had a fun week dressing up and laughing with their friends.
Emma Pugh quoted "it is my senior year, and it is time to have fun and participate in all of these activities." At the homecoming parade on Wednesday, students went downtown to watch fellow students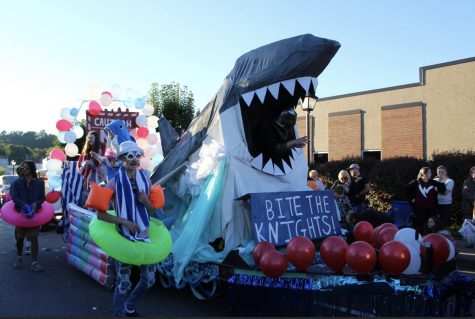 walk the streets throwing candy and showing school spirit in the homecoming parade. The junior class float, themed "We Don't Swim, We Soar" and featuring a giant shark, won first place for most creative. Also, students dressed in their best outfits rode uptown in the finest cars to promote students voted onto the homecoming court. Sophia Hall won Homecoming Queen and Garrett Blackburn won Homecoming King and were crowned during halftime, sheltering beneath their umbrellas from the rains brought on by Hurricane Ian.
The homecoming dance took place on Saturday, October 1st, at the Beckley Raleigh County Convention Center and was well-attended by students from all classes.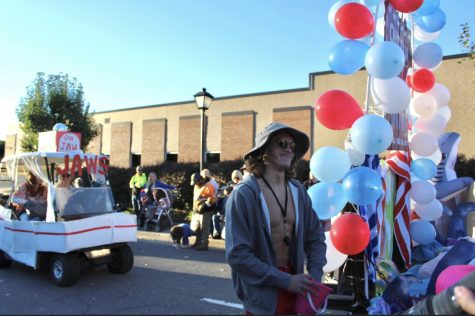 To top it all off, the Woodrow Flying Eagles football team beat Preston County, 42-7, securing a crowning win and adding to the cause for celebration.
Now that homecoming week is at, it does not mean that the fun will stop. Principal Stafford congratulated the student body on their continued exceptional behavior during announcements early Monday, and promised that this would mean more activities to come for the year.